Games
Games designed and developed by Jivitesh Dhaliwal- abstract strategy, turn based games and real time strategy games. Even more thought provoking than Chess and Go.
The Under Presents blends immersive theater and virtual reality, allowing you to step into a world in VR where you'll interact with characters and other participants. It merges live actors and scripted performances with a narrative arc that centers on themes of time, fate and free will.
Where live immersive theater meets VR to bring live actors into your living room. An intriguing experience set between two worlds: a jaunty vaudeville stage and the harrowing survival narrative. Uncover the story of a ship stranded in time as supplies dwindle and day-by-day an otherworldly mist rolls closer. Follow characters' interlocking fates as all journeys forward must turn back or become lost.
At the small but amazingly talented studio Tender Claws, I worked on the camera and movement system as well as on making The Under Presents a networked experience to allow live performers and players to engage with other players.
Coming to Oculus Quest in 2019, in collaboration with Piehole. Explore a world that's "a victory for uncompromising oddity and all the weirdos who love it."
Walden, a game is an exploratory narrative and open world simulation of the life of American philosopher Henry David Thoreau during his experiment in self-reliant living at Walden Pond. The game begins in the summer of 1845 when Thoreau moved to the Pond and built his cabin there.
Players follow in his footsteps, surviving in the woods by finding food and fuel and maintaining their shelter and clothing. At the same time, players are surrounded by the beauty of the woods and the Pond, which hold a promise of a sublime life beyond these basic needs. The game follows the loose narrative of Thoreau's first year in the woods, with each season holding its own challenges for survival and possibilities for inspiration.

The audience for the game is broad: from experimental game players to lovers of Thoreau and Transcendental literature. As such, the game offers more opportunities for reflective play than strategic challenge. The piece has a subtle narrative arc, in homage to the original text, which is not an adventure of the body pitted against nature, but of the mind and soul living in nature over the course of a New England year.
My work on Walden, a game is ongoing. It includes porting the game to Xbox, as well as designing it to be used as an educational tool for schools across the US, as a part of a grant from the National Endowment for the Arts.
"I went to the woods because I wished to live deliberately, to front only the essential facts of life ... and not, when I came to die, discover that I had not lived.— Walden, Henry David Thoreau
an approach that concentrates on the study of consciousness and the objects of direct experience. - Google Dictionary
Phenomenology is a virtual reality game directed by Richard Lemarchand, a former Lead Game Designer at Naughty Dog and now an Associate Professor in the USC Games program, along with a team of developers in the USC Game Innovation Lab that includes Atley Loughridge, Jung-Ho Sohn, Stephanie Henderson, Raymond Sheng and Jivitesh Dhaliwal.
The game is a collaboration with composers Prashanth Srinivas and Jacques Brautbar, around whose music the project was built, and features actor Katherine Jacobs of USC's School of Dramatic Arts. The game is also made in collaboration with the School of Cinematic Arts Jaunt Cinematic VR Lab, using the Jaunt One immersive video camera.
'Phenomenology' is an experiential virtual reality "game of vignettes" about the objects of perception, and about being present in our bodies. 'Phenomenology' is an ambient game. 'Phenomenology' is short philosophical tract. 'Phenomenology' is a piece of experimental aleatoric music. 'Phenomenology' is a score for a performance art piece where the performer and audience are the same person. 'Phenomenology' is a game poem.
'Phenomenology' is a gentle satire on the technological limits of virtual reality, and a sincere love-letter to the artistic possibilities of the form. It's a tactile game, where you never touch anything. It's a music game, where some of the music is just noise. It's a narrative game, with no story.
My work on Phenomenology included designing two levels of the experience which played with the phenomenology of light and proprioception. I also worked on the language localization system, adding support for over 35 languages, as well as on the sound and lighting system.
`Phenomenology` was an official showcase game at Indiecade 2018.
The Toymaker's Bequest is a mobile puzzle narrative experience that tells a sympathetic story of a toymaker leading a reclusive life manufacturing mechanical toys that capture stories of societal struggle under a playful veneer.

As a vignette based interactive narrative, the game centers around 4 different automated toys: shadow puppets, marionettes, music box, and peephole theater. Each toy offers a different mode of interaction for the player to operate and unveil the narrative. The game is in development as a USC Games thesis project by Jung-Ho Sohn and Yiwen Dai. I worked as the Technical Designer on the team.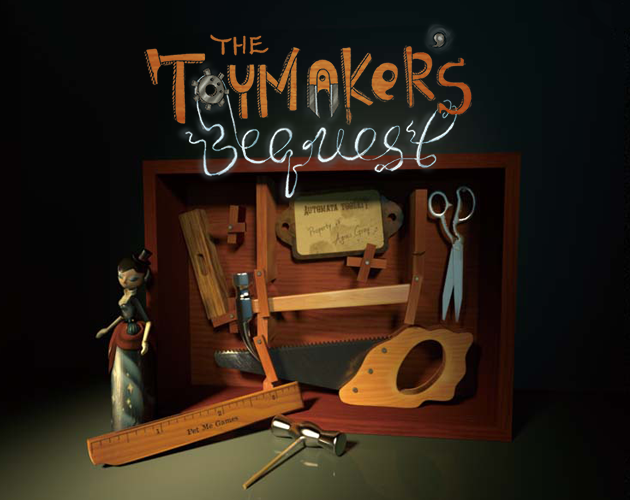 "The Bookcase" is an abstract strategy game that arose out of an experiment in the study of emergence. Click here to download the beta version and to learn more about the project.
Liberty : "the quality or state of being free: the power to do as one pleases/freedom from physical restraint/ freedom from arbitrary or despotic control/ the positive enjoyment of various social/ political, or economic rights and privileges/ the power of choice"— Merriam-Webster English Dictionary
A group of people sit around a table: people of myriad races, ethnicities, religions, socio-economic backgrounds; men, women, and non-binary folks; tall and short, fat and thin. All of these people exist in modern America; and yet is there truly "liberty and justice for all"?
For All is a 4 to 8 player card game that explores the concept of liberty: Is one person's liberty independent of another's? What does it mean to have liberty? What constitutes a liberal society?
The game challenges its players to think deeply about these concepts and to examine privilage in our contemporary societies.
Featured at the USC Games Expo 2018.
Divided was a week long project designed around the exploration of space. I chose to depict the story of the Partition of India through minimal graphics and music. It is the story of neighbours turning against each other and the loss of innocence. The experience was made in Unity. You can play it on your mac here. Use up/down or w/s keys to move and the mouse to look around.
Local multiplayer 4-player game. Capture the flag, with a "climb-the-tower" spin. The tower can be rotated by flipping switches floating on the sides of the tower. You can force-pulse other players off the platform. It creates a kind of "lobsters in a bucket" free-for-all where everyone is trying to impede the others from reaching the top and claiming a flag.
Featured at USC Games Expo 2018.
Her Face
Experimenting With Morality
"Her Face" is an interactive narrative. Mostly a text based experience, it is an exploration of Immanuel Kant's philosophy on morality. The fictional story of "Her Face" takes place in northern India sometime during the early 90's. A father-daughter relationship acts as a backdrop to the story on different definitions of kindness. It is a minimalistic game with the sole purpose of enabling players to understand (from Kant's perspective) the morality of kindness. "Her Face" uses facial expressions as inputs to proceed the story, adding another layer of empathy with its characters.